Tarqui is a small town located in the department of Huila with a warm weather beautiful landscapes and a noticeable love for coffee. Mountains smell like coffee with floral notes in here, and this culture and tradition is growing and growing as the years pass.
Thanks to our warehouse in San Agustin, we have been able to receive some of the delights that come from this region and found out that there is such a great potential in here that needed to be exploited. First, we started by cupping some coffees, talking with some of the producers to know their stories and like this, getting involved with Tarqui's coffee production. Then, as it happens most of the times coffee is the center, the magic began and some incredible coffees appeared.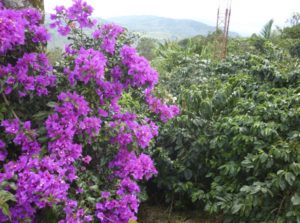 There were so many options, flavors and aromas that selecting only one coffee sounded as an impossible task. So, the need for performing a coffee contest only for the coffees from here seemed as a great option to have the possibility of reuniting the majority of coffee growers of the region and learn more about their coffees at the same time.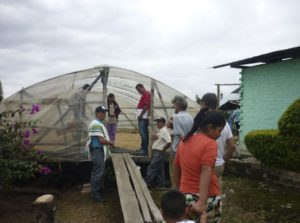 Our countryside team prepared the coffee contest in Tarqui and some great coffees started to arrive. People in here were eager to make their coffee known, and of course, confirm how good the coffee they were producing in comparison with their neighbors was. The contest started on December 6th, and the winners were announced on December 13th. It was a time of tasting some great coffees and knowing the people behind them as well as their dreams, passion and motivations.
However, it is only the beginning of the adventure that begins not only for coffee growers but for inconexus as well. It is a journey that we hope will last for a long time, and during this time we will strengthen bonds, provide technical tools, give some advice regarding production and quality improvement and implement sustainable solutions for the coffee growers in the region.